Worship at Freedom Centre with Youth & Kids' Church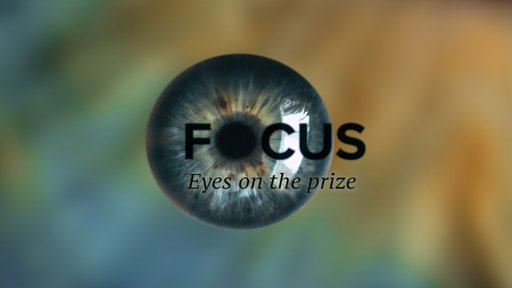 Sun 23 January, 2022
10.30am–12pm
Freedom Centre, 94 Bath St, St Helier, Jersey

About
We'd love you to join this Sunday as we worship together at Freedom Centre. 

We have another guest speaker this week as we continue our series on 'Focus'. Ben is from London and good friends with quite a few people at Freedom. We look forward to welcoming Ben as he worships with us and shares from God's Word.

Our service and live stream starts at 10.30am
Please arrive in good time to be seated in the auditorium. Our team will be there to welcome and guide you.

Please sign up by Saturday night if you can as it really speeds up check-in on arrival.  

QR codes for check-in will be displayed at the Welcome desk and around the foyer so that you can check in yourself and confirm your attendance on Sunday morning, just like you would at a cafe or other venue. Please ask one of the Welcome Team if you need any assistance.



Please remember to:
1. Take a Lateral Flow Test at home on Saturday or Sunday morning before you come. They are freely available if you register here. 
2. Wear a mask indoors even if you have taken a Lateral Flow Test.
3. Make frequent use of the hand sanitiser that is available around the building.

We continue to record attendance in case it is needed by the 'Contact Tracing' team.

As before, if you are unwell you must stay at home but we hope you get better soon! Please contact us if you need practical or prayer support. https://www.freedomchurch.je/contact-us/request-support



Youth & Kids' Church - 2nd & 4th Sundays of each month

We love seeing our families and all are very welcome to come and worship together. On weeks 2 & 4, Kids' Church for under 11s will be in the foyer after church news.  We may need some parents to stay and help depending on numbers especially for under 5s. Thanks.

Youth Group at MacMillan's 'The Lounge' - 11am to 12noon
Ryan & Claudia will be walking those in youth (year 6 and above) from Freedom Centre to the 'The Lounge.' It is essential that young people are signed up and meet in the foyer as they will leave sharp at 10.45am. Sign up here for Youth Church.

Prayer Ministry is offered at the end of our service. 
Prayer request cards are also available on our welcome table or you can complete an online prayer form. Someone from the pastoral team will then get in touch with you.



Raising funds - Burkina Faso Container
Some lovely household and gift items will be on sale in the foyer. Card payments accepted as well as cash and cheque. 🕯 🧼 

Tithes and Offerings can now be given in cash, by cheque or by card (up to £100) on our new contactless card machine. Giving envelopes are available if you are a Jersey taxpayer. You can also use them to set up a regular gift by standing order. 

Thank you to all those who faithfully give to support the ongoing work and mission of Freedom Church. If you would like to find out more about our various projects and how to donate, please click here.  



Car Parking is available at Co-op Grande Marche next to Millennium Park by collecting a permit on Level 3 between 9.45am and 10.15am. Our team member will wear a High Vis jacket and take your name and registration number. If you live in Jersey, you can keep this permit in your car to use for Sunday morning services only. We only have 20 spaces so please check in with our team member each time you come. The Grande Marche lifts open at 10am. If you arrive before then, please take care as you walk down the ramps.
We look forward to seeing you on Sunday! 😀

Please remember to register for all who are coming. You can add any children's names in the notes box when you sign up.
If you have signed up but can no longer attend please cancel your place or text 07829 918209 to let us know. Thank you.

If you can't join us in person, the service will be live streamed at 10.30am to our online platform at live.freedomchurch.je/

The service will then remain on our website to watch at anytime at freedomchurch.je/media

Location
Freedom Centre, 94 Bath St, St Helier, Jersey