'Little Blessings' Baby & Toddlers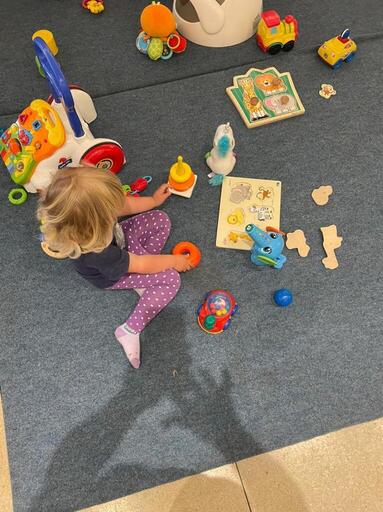 Mon 11 July, 2022
10–11.30am
Freedom Centre

About
'Little Blessings' Baby and Toddler Group opens on a Monday during term-time and provides a welcoming and supportive environment for parents and carers whilst being a happy and safe place for children to learn and play. The cost per session is £2 per family (i.e. per 1 adult).
Our desire is to share the love of Jesus with all who come, support you as you care for your little ones and build relationships within our community. 
We will adhere to safety measures to keep everyone safe and well.
Here is a list of some, but not all, of the COVID safety measures that we have in place:
We have a set limit of 15 ADULTS.
Please use the hand sanitisers frequently. Mask wearing is now voluntary.
We will be operating our pre-registration for each session to restrict numbers and for contact tracing purposes. 
PLEASE DO NOT register if you or your child have been away in the last 14 days (unless you can show us your negative results).
PLEASE DO NOT register if you or your child are showing any symptoms of Covid, are a direct contact and are showing symptoms, or if you have had a 'positive' result from a recent test in the last 14 days.
There will be hand sanitiser at the front door.
Please park buggies at the edge of the room. We will show you on arrival.
Free tea and coffee is available during the first hour. For safety, we ask adults to sit at the tables by the servery when having a hot drink. We also have some high chairs available.
Please bring your own drinks for your children. Snacks will be available for your child whilst seated at the table.
We will enjoy action songs and read a Bible story together during circle time. 
Some weeks there will be a craft or messy play and sleeved aprons will be provided. Please do not dress your children in their best clothes.
We have carried out a Risk Assessment for Little Blessings and will keep reviewing it to ensure the safety of all our Children, their Families & our Leaders.
Please sign up for each adult and include children's names in the notes section. Thank you.
Location
Freedom Centre